cross over cross universe
Darna and Wonder Woman.
DARNA (anagram name of her mortal name, "Narda") is of Mars Ravelo's creations. (Filipino comicbooks)
Diana Prince (Wonder Woman of DC Comics)
sketched this crossover concept during coffee break at work sometime in January 2017.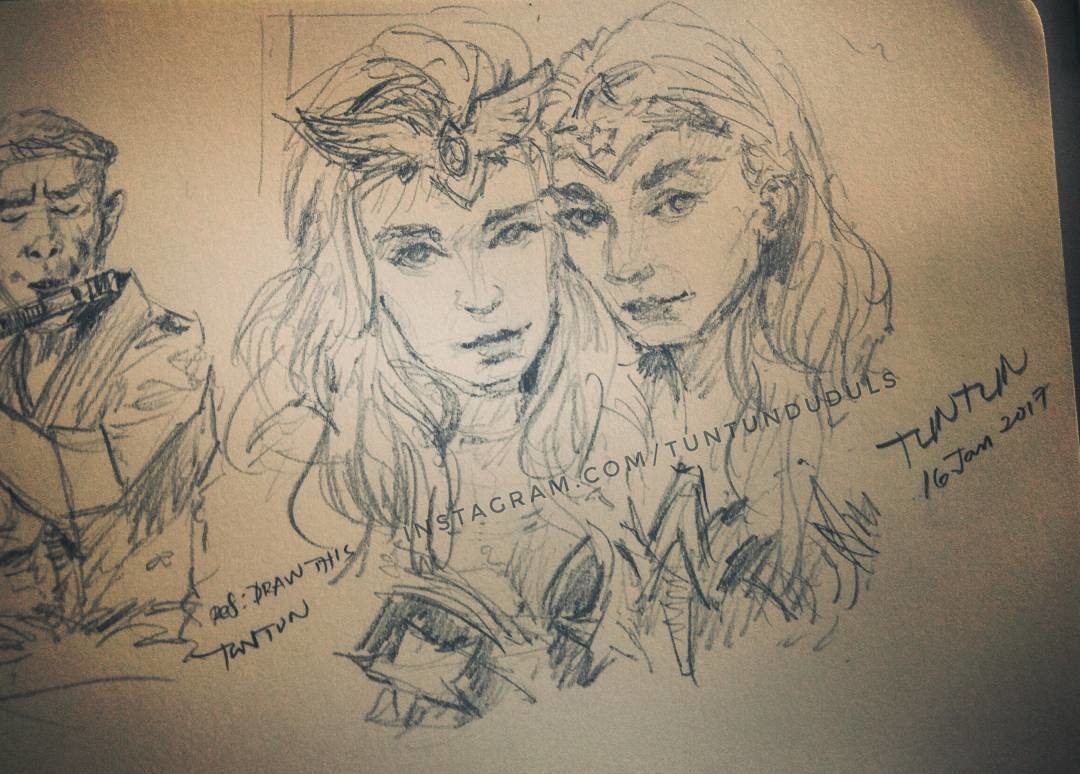 used my phone to take photo of my sketch and import it to procreate, on my ipad.
Now slowly painting over the sketch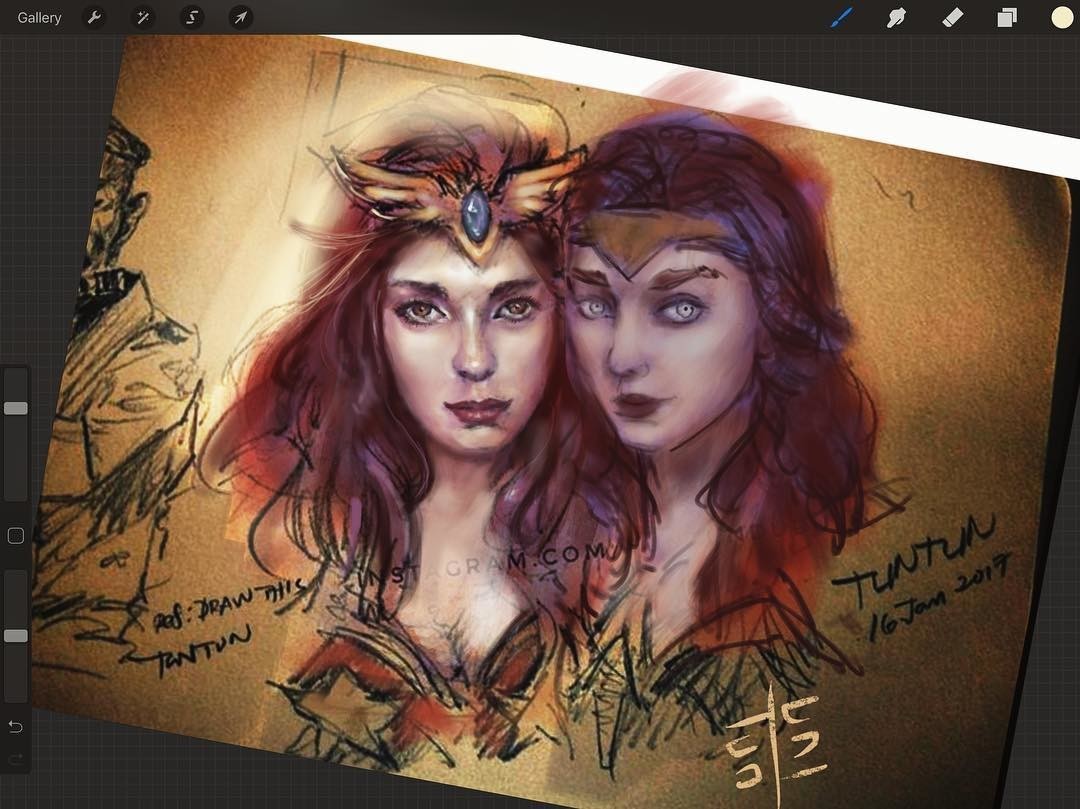 trying some tones and subtle colors. at the time, I was still basing darna on Angel Locsin (one of the recent actresses to portray the role on TV)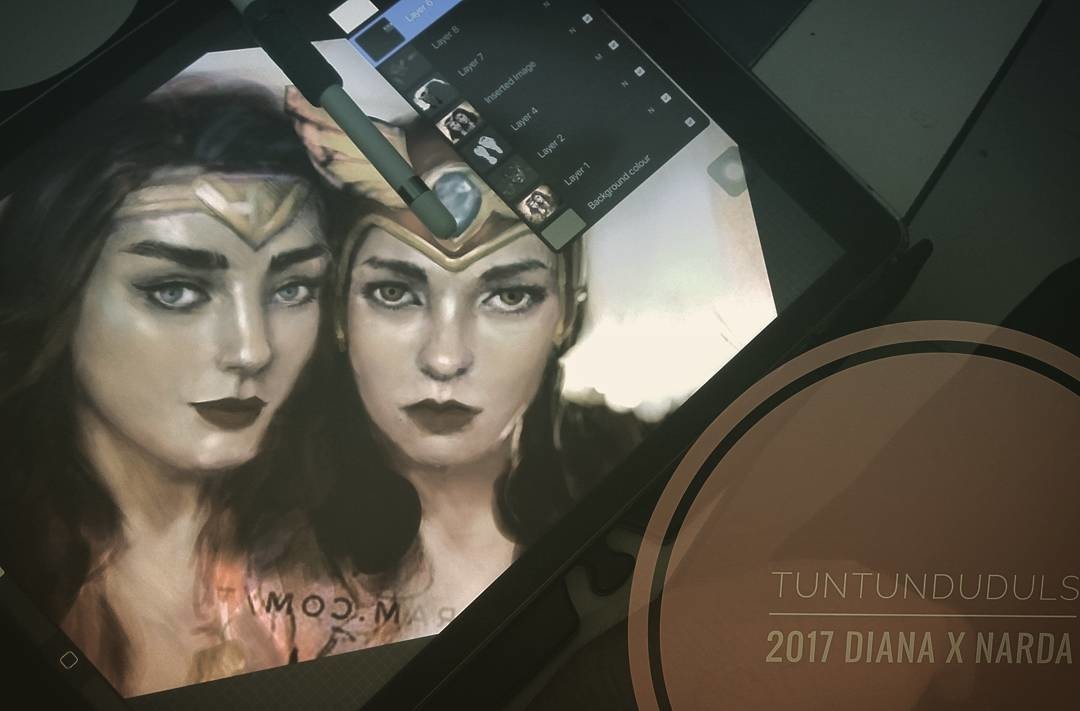 April 11 2017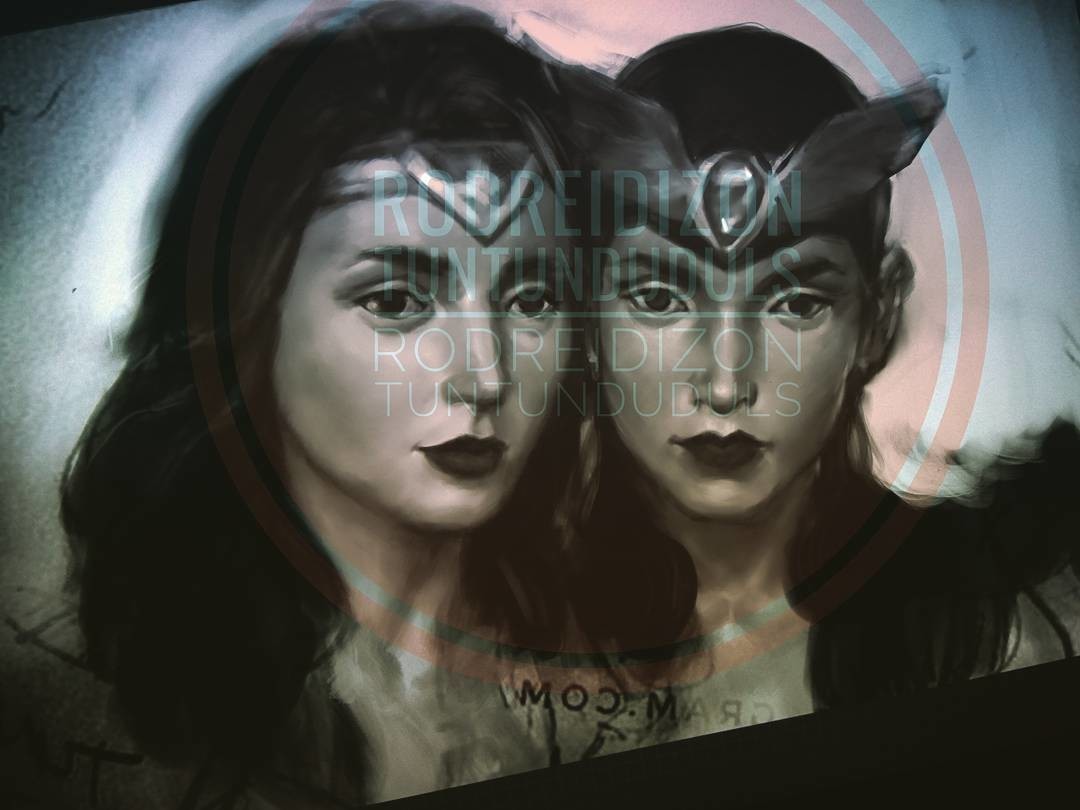 worked more on May 2017.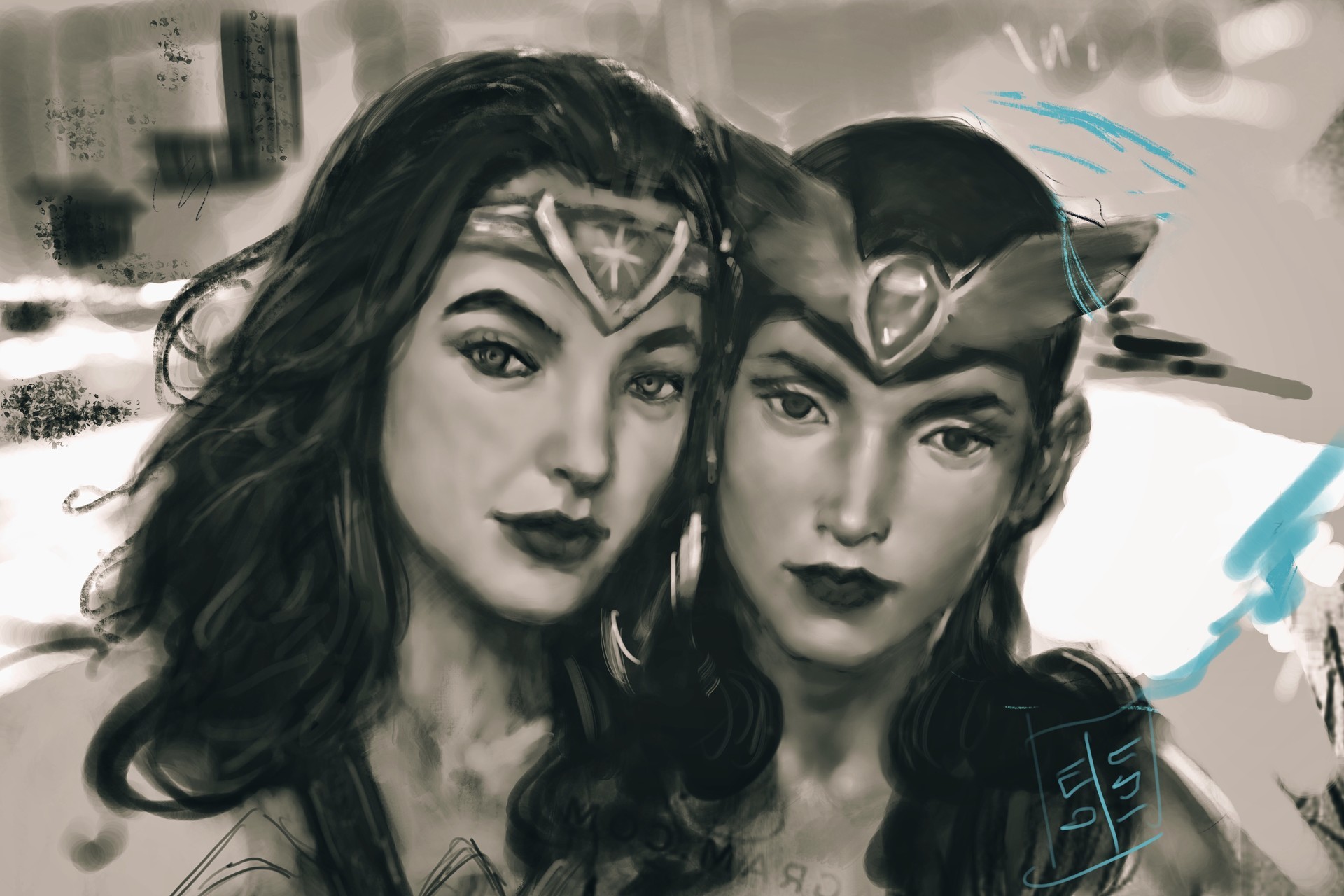 Finally finished on June 27.2017
Media: Pencil and paper, to digital painting with ipadpro + procreate.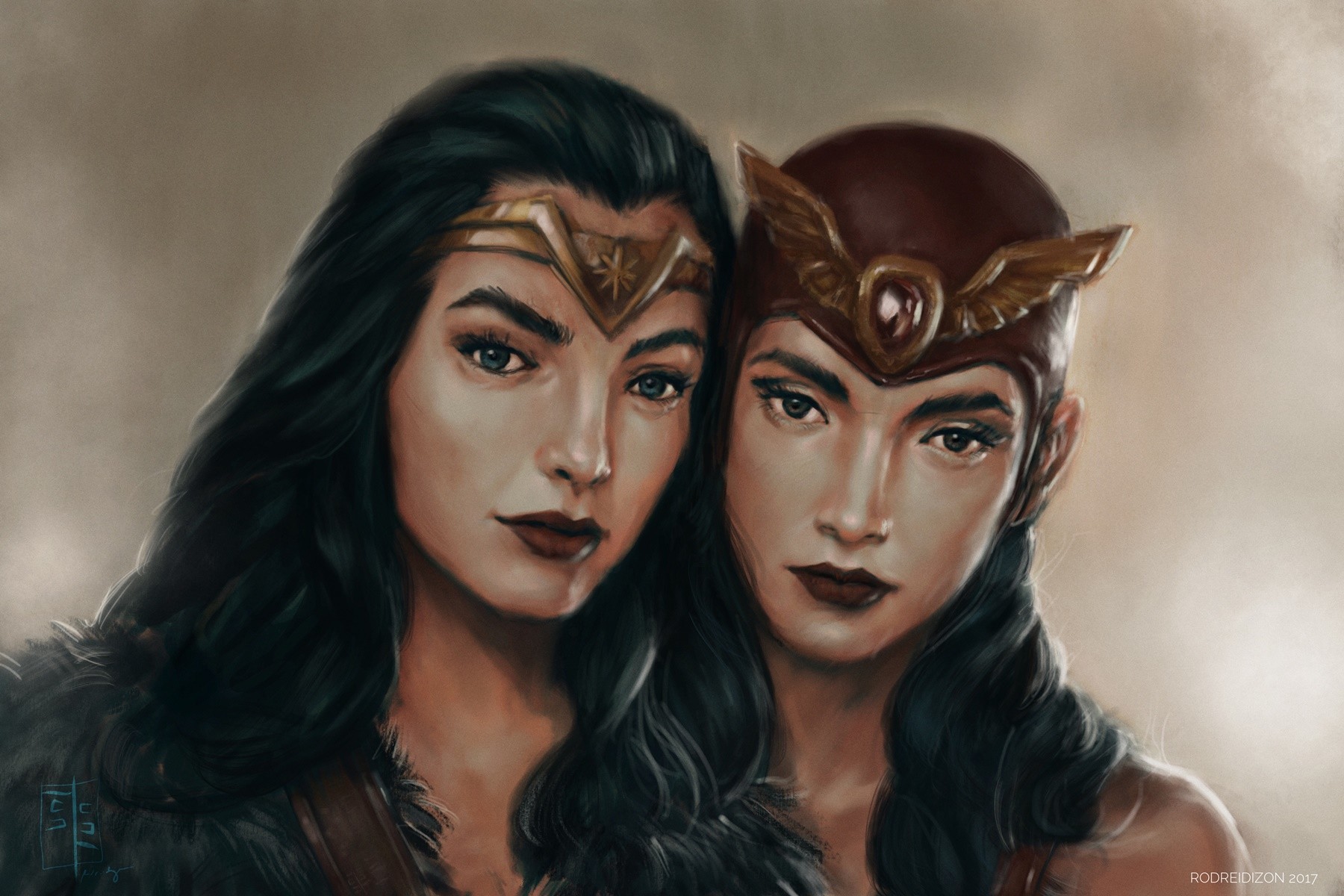 So that was 6 months of on and off painting. iv been quite busy at work that when i reached my place i jst wanted to sleep right away.  even weekends i needed to do support work ( I work in the semiconductor industry as a systems analyst haha). so yah, only had more time and eventually finish this during the hari raya season. we had a 3 day holiday here in Singapore.  🙂
Let me know what you think, and comment below. Feel free to share 🙂
you may also follow me on instagram. I post regularly there if you'd like to see more of my sketches and drawings 🙂